This dish is a family favorite.

It's origins are Latin and there are so many variations of it.
I have made it with ground turkey and pork as well and it's delicious. This could easily become a Vegetarian dish by subbing TVP or crumbled tofu (I haven't tried that version yet...) and it's naturally Gluten free.
It can be served over rice, but today I made a Lemon Parsley Couscous and it was a beautiful compliment to this flavorful dish.
This can also be used as a filling for Empanadas, or even tacos.
Serve it over potatoes or noodles even.
Say it, Picadillo, pee-ka-dee-yo. Say it really fast, 3 times, haha, it's fun.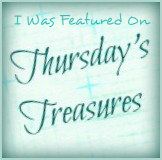 Typically, this dish is made with ground meat, tomatoes, green olives and the Latin Sofrito-which is onions, green peppers and celery. I subbed carrots for the green peppers, cause that's what I had.
That's what is so nice about this recipe, it can be made by whatever you have available. and that's why I threw in a handful of frozen peas at the end, so nice ( and another veggie to ramp up this meaty dish).
Ingredients:
1 1/4 lbs ground beef, turkey or pork
1 cup diced onion
1 cup diced celery
1 cup diced green pepper-I subbed carrots here
3 cloves garlic grated or minced
1 14 oz can whole or diced tomatoes-crushed with their juice
1 4 oz can tomato sauce-I used Rotel brand for a little heat
1/4 cup green olives-chopped
1/4 cup olive brine
1 tbsp Worcestershire sauce
1 tbsp Soy Sauce
1 tsp Oregano
Pinch Cinnamon
1/2 cup frozen peas(optional-but so nice)
Directions:
In a large pot, brown and crumble meat.

Add in the Sofrito and stir to combine and cook for 5 minutes.

Add in the garlic and cook for 1 minute.

Add in the tomatoes and sauce, Worcestershire sauce, Soy Sauce, Olives, brine, Oregano and Cinnamon. Stir to combine, cover and lower heat. Cook for about 15-20 minutes, stirring occasionally.

Lastly stir in the peas, if using.

Check seasoning, add in 1 tsp of pepper, I doubt you'll need salt.
Lemon Parsley Couscous
1 1/2 cups couscous
2 1/4 cup hot chicken, beef or vegetable broth
3 tbsp butter
1/2 tsp salt
Zest of 1 lemon
1/4 chopped flat leaf parsley
Melt butter in small pot and add in couscous stirring to coat.

Add in hot broth and bring to a boil, cover and reduce heat to low and cook for 5-7 minutes.

Add in Lemon zest, and parsley and fluff with a fork.

Yum.
Printable Recipe Here
Using a microplane is the easiest way to grate garlic....fast!
And the big pot of goodness...
This recipe is shared with:
Recipe Sharing Monday
Made By You Monday
Martha Monday's Link Party@
Watch Out, Martha!
Mop It Up Monday
Open Call Social
Mix it up Monday @
Flour Me with Love
Mealtime Monday @
Couponing and Cooking
Melt in Your Mouth Monday @
Make Ahead Meals for Busy Moms
Make the Scene Monday@
Alderberry Hill
Homemaker on a Dime
Raising Memories
Nifty Thrifty Things
Under the Table and Dreaming
Busy Monday
Mom's Monday Mingle
Keeping It Simple (goes live on Sundays at 8 PM)
This Gal Cooks
Make It Monday
Sweet Sharing Monday
A Round Tuit
Uncommon Designs
Show Me Your Plaid Monday's
Blessed with Grace
Reasons to Skip the Housework
Back for Seconds
Foodie Friends Friday
Foodie Friday @
Designs by Gollum