Today is all about Mothers, it's Mothers Day.
Happy Mother's Day!!
And, because I just really like bacon, especially crisp, peppered bacon, I am making a dip to serve to my Mother and family at dinner.
I should have foreseen the bacon craze that has taken the food world by storm. It's no secret that the smoky, crispy, meaty goodness that is bacon evokes

a

desire to just eat more o

f it,

in almost everyone.
Except for my oldest daughter...
Any time I have served bacon as a breakfast side, she has abstained, since a very early age. Serve it on a burger or as a topping on potatoes or such and she'll eat it, reluctantly.
I know, it's almost sacrilege, especially in Pork driven Iowa!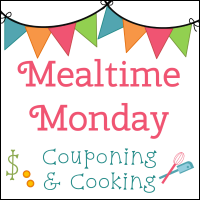 I was Featured on Mealtime Monday!
Just to make it a little more decadent and flavorful, I slowly caramelized onions to almost a jam consistency, added the creamy and skinny factor with Greek yogurt and voila!
Serve with chips, vegetables or use it as a topping for a burger! It's what we did and I ate my burger and forgot to take a picture-oops!
Ingredients:
1 large onion, peeled, halved and sliced in half rings
2 tsp oil
1 tbsp Butter
1/2 tsp
Thyme,crushed
1 tbsp Agave syrup or brown sugar
1 1/2 cups Greek yogurt, plain (or use half sour cream and half Greek yogurt)
1/2 cup Bacon, cooked crisp and diced
1 tbsp White Balsamic, Sherry or Cider Vinegar
1 tsp Kosher salt
1/2 tsp Black Pepper
1/2 tsp Cayenne Pepper
Directions:
In a saute pan over medium low heat, melt butter and oil, add in onions and Agave syrup. stir to coat.

Sprinkle with Thyme and cover. Cook, stirring every 10 minutes, for about 45 minutes or until sot and golden and very tender. Set aside to cool.

Meanwhile, in a large bowl, combine the yogurt (and sour cream, if using), and all the seasonings.

Once onions are cool, add them, bacon and vinegar to yogurt mixture and fold to combine. Taste and adjust Salt and Pepper to taste.

Cover and chill for at least 30 minutes.
**As a BzzAgent I received @FAGEUSA greek yogurt for free, #GotItFree, and the opnions expressed are my own.