We are entrenched in the hottest days of the year so far, school starting and all the activities that go along with it.
It's so hot, they let schools out early here....all around us, eleven of them. Except for.....
our school.
Say what??? And the community pool closed. No relief there.
So when I made these yummy Burritos, there was no way I was firing up my oven. Guess what....?
They came out beautifully in the microwave.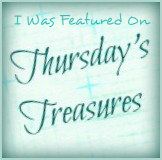 These delicious Burritos are made from braised pork sirloin steaks and cubed potatoes. One of the cheapest cuts of pork, that once slowly braised tastes like a very expensive cut.
The Poblano Gravy is so easy and is made in the blender! Yes, I said the BLENDER!!
Using the flavorful braising liquid, canned tomatoes, some spices and fresh Poblano chile.