We are entrenched in the hottest days of the year so far, school starting and all the activities that go along with it.
It's so hot, they let schools out early here....all around us, eleven of them. Except for.....
our school.
Say what??? And the community pool closed. No relief there.
So when I made these yummy Burritos, there was no way I was firing up my oven. Guess what....?
They came out beautifully in the microwave.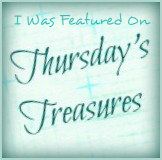 These delicious Burritos are made from braised pork sirloin steaks and cubed potatoes. One of the cheapest cuts of pork, that once slowly braised tastes like a very expensive cut.
The Poblano Gravy is so easy and is made in the blender! Yes, I said the BLENDER!!
Using the flavorful braising liquid, canned tomatoes, some spices and fresh Poblano chile.
Ingredients for filling:
1 1/2 lbs. Pork Sirloin Steaks, seasoned with salt & pepper, garlic powder and lightly dredged in flour
1-2 medium potatoes, scrubbed and cut into 1" cubes
1 tbsp Vegetable oil
1/2 Onion, sliced root to tip, thinly
1/2 cup Red Wine
2 cups Beef Broth
Shredded Cheese
Ingredients for Poblano Gravy:
1 cup braising liquid
1 14 oz. can tomatoes (whole or diced, doesn't matter-mine were diced with green chilies)
2 cloves garlic
1 tbsp Chili Powder
1 tsp Cumin
2 tbsp flour
1 Poblano pepper, stem and seeds removed, chopped
Taste and then add salt if needed
8-8" flour tortillas
Shredded cheese
Cilantro
Lay out all the prep area, making the assembly so much easier
Generous helping of meat and potato
rolled and ready for saucing...
Sauced, ready to nuke or bake
Heat them both if you have company, or cover and freeze for later.
Directions:
In a large saute pan, heat the oil over med-high and sear the pork on both sides about 10 minutes total, until lightly browned.Add in potatoes and cook, stirring for another 3-5 minutes.
Scatter onions over all and deglaze the pan with the Red Wine. Cooking for about 3 minutes.
Add in beef broth, cover tightly and reduce heat to low. Simmer covered until fork tender about an hour to hour and a half.
Remove meat to a large shallow bowl and shred and chop up with 2 forks, removing any bones or fat.
Strain potatoes out of pan into bowl of pork and reserve the braising liquid.
In the blender container pour 1 cup of the braising liquid, the can of tomatoes, chili powder, cumin, garlic, poblano and flour. Add in 1/2 cup of water and blend thoroughly.
In a 7 x 11 or 9 x 11 casserole dish, coat with non-stick spray ladle in 1/2 cup Poblano Gravy.
On each tortilla, sprinkle some cheese and generously heap about 1/2 cup filling. Tuck sides in and roll to make a burrito. Place in prepared dish and repeat until all the filling is used. (I made 8 generous burritos-4 to each dish).
Cover each dish with gravy, about a cup or more, coating the burritos well.
Sprinkle cheese over the top. Microwave on high about 6-7 minutes or until heated through, or bake in a 375F oven for 15-20 minutes.
Sprinkle with Cilantro and extra cheese if desired.
Serve with white rice and black beans with Lime zest and juice!
Enjoy!!