If you listen closely, you can almost hear the school bells ringing.
Ours will be ringing in one day.....
The kids are ready to go back to School. Summer has been a great time for them, but at the end, they are more than ready to begin the day to day of regimented learning and Fall sports.
Kind of bittersweet for some, Our third child is a senior this year. Sniff.....what happened to my baby?
And the youngest is ready to do some serious damage on the Volleyball court. She's been preparing all Summer.
The garden is finally beginning to explode, after the weird weather the upper Midwest had early this Summer. To celebrate gardens exploding and school starting I decided to make a riff on the basic Chicken and Rice casserole (Hotdish, here in the Midwest, you know).
Ramp it up with fresh vegetables, in this case Zucchini, tomatoes and peppers and make it creamy with....
wait for it.....
Cottage Cheese. Yup, good 'ol cottage cheese, eggs and of course more Parmesan cheese, heck why not.
The beauty of this baby is it can be made the night before, refrigerated and then just thrown in the oven or....
The MICROWAVE.
Yes, you read correctly. I don't have to heat up my oven and kitchen on these Indian Summer evenings and it cooks up wonderfully.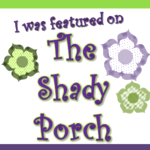 Adapted from
Pink Parsley
Ingredients:
2 eggs

1 tsp fresh black pepper

2 tsp Dijon mustard

2 cloves of garlic, minced

1 cup cottage cheese (low fat is fine)

1/2 cup grated Parmesan cheese

5.9 oz. Boxed Rice Mix-not prepared (I used Rice-A-Roni chicken & Garlic-yum!)

1/2 cup green onion-chopped

1 Tomato- seeded and chopped

1 medium zucchini, shredded on the large holes of a cheese grater

1/2 medium bell pepper, finely diced

2 cups cooked and shredded chicken

1 1/2 cups water

1/4 cup chopped fresh basil
Preheat oven to 350 degrees. Spray a 2 qt. casserole dish with nonstick spray and set aside.
In a large bowl, whisk together the eggs, salt, pepper, mustard, garlic, and cottage cheese. Add the rice mix and seasoning packet, onion, tomatoes, zucchini,bell pepper, chicken, and half the basil. Stir well to combine.
Pour the mixture into the prepared dish, and use a spatula to smooth the top. Sprinkle with the Parmesan cheese. Cover tightly with foil and bake for 40-45 minutes. Remove the foil and bake another 15-20 minutes, or until the cheese turns golden-brown.
*Alternately-fill and place a microwave safe casserole dish in microwave (mine is 1100 watts). Heat on high for 20-25 minutes, covered, but vented. Check to make sure almost all the moisture is absorbed.
If moisture is not absorbed continue to heat in 2-3 minute intervals.

Remove and leave covered for another 10 minutes.
Allow to cool for 10 minutes, garnish with the remaining basil, and serve.
Enjoy!!