My teenage daughters are obsessed with anything "buffalo" sauced.
The other night I came up with a super simple idea to make a riff on the traditional "Sloppy Joe" that everyone remembers; use Buffalo sauce instead of ketchup.
I also lightened it up by using ground chicken breast, which in itself can stand up to bold flavor additions.
It's got a kick to it, but is not too spicy even for the younger ones due to the addition of Ranch dressing in the sauce and also drizzled on top!
Served alongside a cooling Cucumber salad, your family will start asking for Buffalo in all kinds of dishes.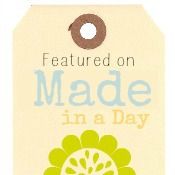 1 clove of garlic, pressed or micro-planed
1 lb ground chicken or turkey breast
1/3 cup Buffalo wing sauce
¼ cup prepared Ranch dressing (plus more for drizzling)
Crumbled Bleu cheese or bleu cheese dressing-opt.
1.
In a sauté pan heat the butter over medium high heat and sauté the onion for 3-4 minutes, add garlic, and celery. Cook for an additional 2 minutes.
2.
Add in ground Chicken or Turkey and cook and crumble until cooked through and no longer pink, about 8-10 minutes.
3.
Pour in buffalo sauce and ranch dressing. Lower heat to simmer and simmer uncovered for another 8-10 minutes.
4.
Serve heaped onto soft buns and drizzle with additional ranch or bleu cheese/dressing.
Enjoy!!