The weather is finally turning much cooler, especially in the evenings and we are getting close to our first Frost this fall.
Usher in the beginnings of those wonderful, comforting, yummy foods of the Fall and Winter seasons.
To start I made a super easy take on a "Grandma" classic: Chicken and Noodles.
It has all the creamy, comforting goodness of a long simmered stew, but this baby is made in a
FLASH!
I also added carrots, onion and celery which you could omit but I think adds not only to the taste but nutritional value.
I opted for dry egg noodles, which I almost always have on hand, but feel free to sub your favorite frozen noodle.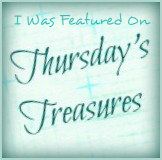 I made this by poaching skinless, bone-in chicken breasts, but feel free to sub in canned or rotisserie chicken by all means.
I also used the poaching liquid to cook my noodles and then added the liquid amount needed to the recipe. I think it really adds to the flavor of this dish.
2-3 cups chicken, cooked and shredded or cut into bite size pieces
8 oz. egg noodles; par-cooked if dry
5 cups chicken broth or cooking liquid
1 can Cream of Chicken soup
1 can Cream of Mushroom soup
If you are poaching your own chicken, place 6 cups of water in a large pot, with chicken and bring to a strong simmer for 15-20 minutes. Remove chicken to cool slightly and then de-bone and shred.

Bring water to a boil and then cook dry egg noodles 6-7 minutes.

Scoop noodles out to reserve 5 cups of cooking liquid
Meanwhile in a large Dutch oven, heat butter and oil over medium high heat and sauté carrots, onion and celery for 4-6 minutes or until softened.

Season with garlic powder and salt and pepper.

Add in chicken, soups; par cooked or frozen noodles and the chicken broth or cooking liquid. Stir to combine gently and simmer for another 15 minutes.
Enjoy!!